Great News!
After a three year wait, Mulder's has lava rock back in stock!
Services
At Mulder's Landscape Supplies, we strive to provide you with the best customer care and a selection of services designed to meet your needs. We aim to make it more convenient and affordable for you to keep your landscaping looking its best and safe.
Delivery
Mulder's offers delivery service around our Kalamazoo location every day. Should you need delivery outside of this radius, please contact us and we can discuss the product need and cost associated. There is a minimum of 1 cubic yard per delivery. For reference, 1 cubic yard is equivalent to a 3 x 3 x 3' object, such as a kitchen stove.
Our trucks can carry up to 20 yards of some products.
Call today to schedule your delivery of landscape supplies, bricks and blocks, nursery items, and more.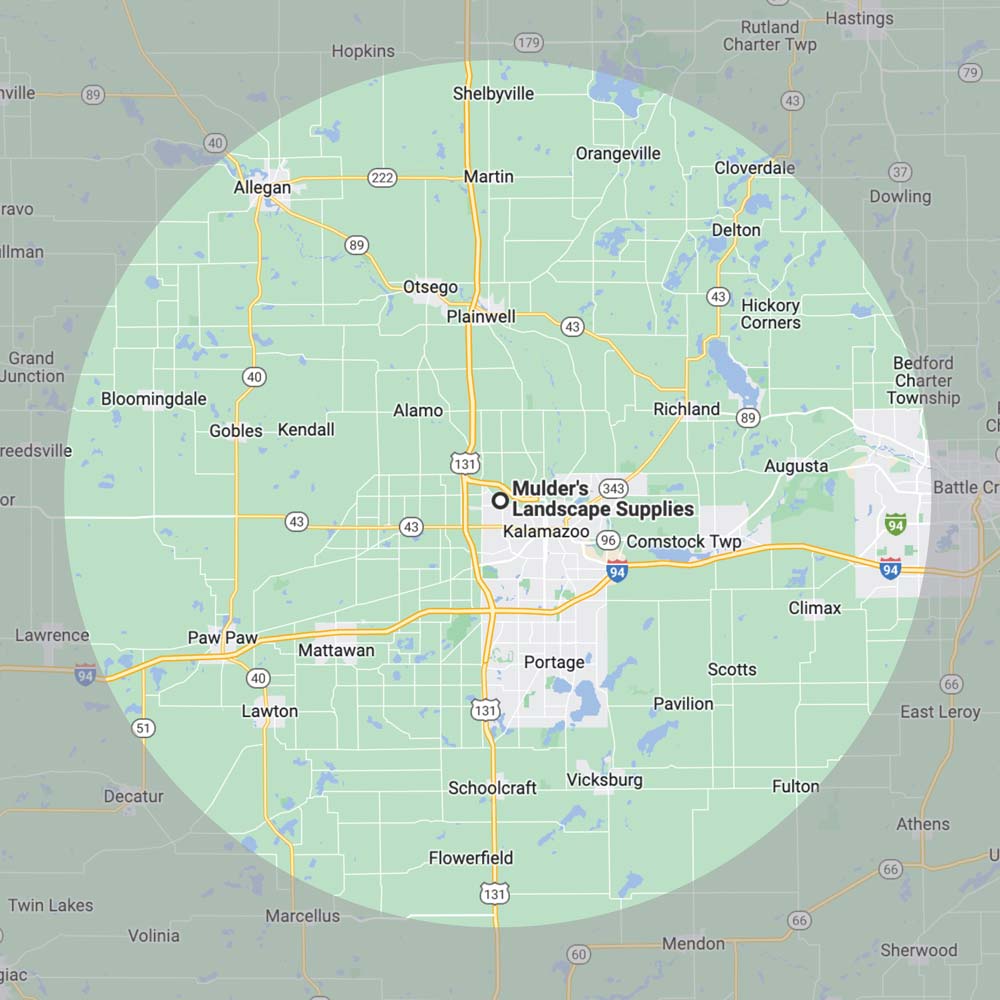 Special Projects
Need a pool filled in, dirt hauled off a job site, or any other type of project? We can partner with you to get the job done. Contact us for more information and pricing.
Snow Haul-Away
Mulder's Landscape Supplies offers front-end loader and snow hauling services during the winter months. Please contact us for more information and pricing. Looking to handle your own snow? View our snow and ice melt products available to purchase.
Demo Jobs
We can assist in the demolition of houses, barns, etc. Contact us for more information and to discuss your project.
Get to Work!
No matter what season it is, our friendly and knowledgeable staff is available to help you plan your next landscaping project.
Contact us to verify seasonal hours and get to work!